Syllabus reporting
A centralized syllabus repository powers extensive syllabus reporting capabilities
Nearly 300 schools Simple Syllabus




Retrieval of institutional syllabi for compliance purposes has never been easier. Simple Syllabus is built on a centralized repository that archives all campus syllabi and their underlying data to support extensive syllabus reporting capabilities for accreditation.

Evidence Reports collect information and can be used to pull all syllabi campus wide, a subset of syllabi using filters, or individual components or pieces of content from syllabi in both a PDF and web format.

Continuous Improvement Reports help institutional stakeholders assess academic content and flag potential future issues. For instance, you can view the length of individual syllabus components expressed as a word count and set minimum or maximum alerts—if a course description is only five words, you'll know about it.

For schools that require governance, Simple Syllabus supports multi-step workflow and automatic routing of syllabi to the appropriate approver based on organizational structure and role.
All the features your campus needs​
Evidence collection
Collecting data campus wide is easy—access syllabi required for accreditation in minutes.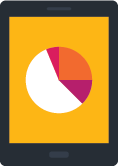 Metrics dashboard
Track syllabus metrics at an institutional level and analyze trends.
Multi-step workflow
Support even the most complex governance structures with a multi-step approval process.
Continuous improvement
Compare course content across sections and delivery methods to ensure consistency.
Achieve efficiency
Real-time data summarizes the status of syllabi campus wide and groups them into stages.
Support staff
Drill-down reports and treemaps provide insight into where support resources are needed.
Audit trail
Record all updates, including supporting data for approvals and documentation.
Google Analytics integration
Further analyze user behavior and activities with direct integration with Google Analytics.
Automatic routing
Automatically route syllabi to the appropriate institutional user based on roles.